6 Amazing Facts That Are Yet To be Explained
ed@point —Fri, 06/09/2017 - 11:37
Human beings have mastered in almost everything and with science he has answer to each question on earth. However, there are some mysteries to which science has even failed to provide a plausible reason. We still need many years to study this vast and mysterious planet. Look at some of those facts which still put us in a state of confusion and surprise.
Animals Surviving Without Oxygen

Although we have heard about some unicellular bacteria who don't need oxygen to live, other organisms indirectly or directly consume oxygen in their life. After the discovery of an organism in the Mediterranean sea of Loricifera phyllum class, this fact has failed as this multicellular organism doesn't need oxygen at all.
Colonization Of Argentine Ants Across Continents

It was believed that only humans sustain to colonize their species across continents but this breed of ants called Argentine ants have sustained in three continents- Europe, South America and Asia. Also their genetic codes haven't changed considerably for thousand of years baffling our scientists even more.
Diversity Near Equator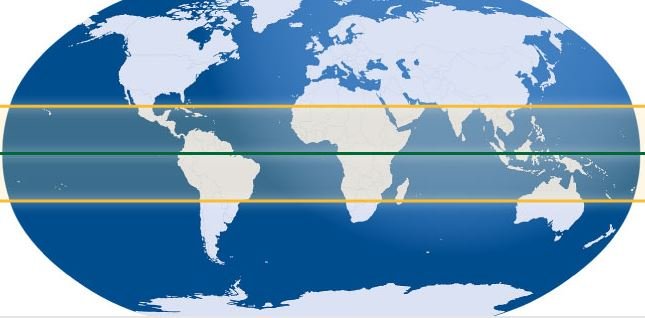 Biodiversity is denser as we go from colder regions to equator. Not only humans and animals but the disease causing bacteria also remain more active in these areas. There are many hypotheses to this fact but reaching a common conclusion to why this happen is still not feasible.
Movement Of Some Mammals Back To Water

It is considered that due to abundant resources and better living conditions, marine animals moved to land developing their limbs to crawl. But why some of the ancestors of mammals returned to water as evolutionary move is much more difficult has remained a baffling fact till date.
Cows Facing North-South While Eating Or Resting

Nobody ever notices this confusing fact that cows always face north-south position while they eat or rest thus standing along the earth's magnetic poles. Some animals do possess internal compass as we use Indoor navigation, but this large mammal throughout the continents of earth is consistent to this position and give no clues to why they do so!
Difference Of Temperature In Sun's Atmosphere And Surface

A very strange fact is that the atmosphere of the sun which is about a million kilometers away from its surface has a temperature of about two million degrees making a huge comparison to 5000 degrees at its surface.